Remember the earlier photos of a deserted Capitol Avenue? Look at that crowd! I never dreamed that the Olympics was this big of an event.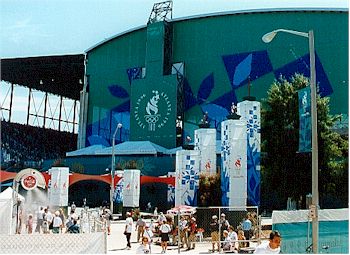 I was going to pick up some parts for a job when all of a sudden I heard a huge roar. I looked to the left and there, at the Georgia Tech Aquatic Center, was an Olympic event taking place. Once again it was hard to believe that something so extraordinary was taking place in my town. It was quite a thrill!
One of my favorite events was Table Tennis. First of all, it was nice to sit in the air-conditioned Georgia World Congress Center on a hot July night, and second, it was general admission and we got there early and had front row seats!

If you couldn't score a ticket for the premiere events, you could grab a baseball ticket for five bucks! This is the USA v. Netherlands game, which resulted in a rather lopsided victory for the Americans.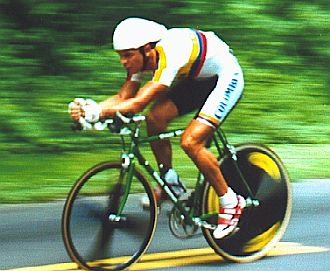 Another Gold Medal event was the Men's Time Trials Cycle Race. Unlike the road race, where all races start simultaneously and strategy abounds, the Time Trials involve each individual rider racing against the clock. This is a great event to observe, because the competitors are only spaced about a minute apart so you don't have to wait very long in between the action. One interesting note: each racer had his own security entourage, and the entire eight mile loop around Northwest Atlanta had to be completely secured. This was quite an undertaking but everything went off without a hitch!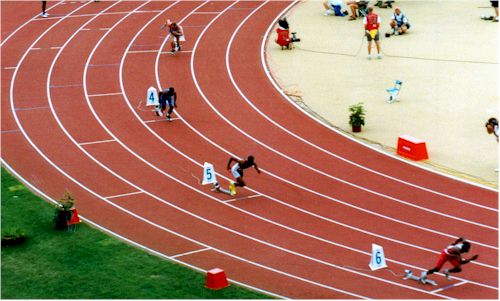 All images copyright 1996 by Richard Weisser. Please email for permission to reproduce on your website.