Welcome to Richard Weisser Solutions at Tripod.com, a mishmash of information, fun stuff and nice images that you can use free of charge just by writing for permission. Please take your time and explore the site. There are over 200 pages and more than 225 original photos here at Tripod.com. Please enjoy your visit. If you see anything that you would like to have expanded just drop me a line.
New Coweta Fayette Real Estate Search the entire Georgia MLS for Free!New!
A searchable database of photos by Richard Weisser. Free, of course! Free screensaver, stationery and wallpaper too! You must visit SmokyPhotos today!
If this is not your first visit, you'll notice that I have been doing some redecorating here at the site. Although the pages should be displayed correctly in all resolutions, the site is best when viewed at a resolution of 800 x 600 and 16 bit color depth. I use Microsoft Front Page, so Internet Explorer is the preferred browser but Netscape Navigator should do just fine. Also, let me know what you think about the new look and feel of the website. I stayed up until 3 A.M. trying to get the colors just right!
The newest photos are on Photomania Page 4!
Richard's Profile
Who is Richard Weisser? A long time computer geek and troublemaker. My first personal computer was a Commodore Vic-20 with a whopping 2K of memory. No, that's not a typo, the total available RAM was two kilobytes! It was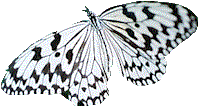 connected to a cassette tape recorder that loaded data slightly slower than you could type it in yourself. Modems zoomed along at 300 kbs! Every day I am amazed at how far we have come in the computer industry since 1979!
Now for the commercial! Richard Weisser Solutions provides custom databases for small businesses. Our goal is to construct programs in such a way that a novice can use the database after a ten minute introduction. All of our applications are written in Microsoft Visual Basic.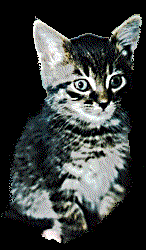 Computers are meant to be fun. Enjoy your visit but please note that all images except those otherwise noted are original images that are copyrighted by Richard Weisser and may not be used without permission. If you would like to use any of the images please email me and I will provide you with the information required to properly credit the artist. ( Plus I like to know where my photos are on the web! ) The use of the images is free of charge but please write for approval first. Try using the Search Page to find the photos you need. If you don't find it there write to me because I have a large supply of stock photos. If you are looking for something specific please feel free to email. I will supply high resolution files for print publications. Whether on the web or in print the use of the photos is always free with permission! Thank you for your cooperation!
Be sure to visit the 1996 Atlanta Centennial Olympic section! It was a special time for the United States, Georgia and Atlanta!
Also you might want to take a peek at the Flight Simulation and Aviation page. It's still going a bit slowly so don't expect too much. Also let me know where you like to fly and we'll see if we can stir up some interest in that area.
There now a Cape Cod Page with scenes from that area.
I have another site with lots more photos, artwork and other items of interest. Please take a moment to visit Richie's Haven.
You might want to visit the Railroad page, which is dedicated for now to the Hartwell Railroad in Hartwell, Georgia. If you are a railfan, modeler or just someone who loves railroad
s you need to check it out! Also don't miss the old family photos. Even if all of the people pictured there are strangers I'm sure that you will enjoy this nostalgic look at the past!
You also might enjoy reading a poem my wife wrote in memory of her late father.
Lots of photos of the North Georgia Mountains region including Helen, Blairsville, Cleveland and Dahlonega at North Georgia Photos!
Last updated Friday, April 07, 2006
---
Contact Information
Telephone

770-827-6225

Postal address

PO Box 962494
Riverdale, Georgia 30296

Electronic mail

General Information: richie@compuserve.com
Customer Support:
Webmaster: richie@compuserve.com
You are visitor number
since October 5, 1999.